Testimonials
Don't take my word for it about how good these little morsels are! Here are some customer comments I've received.
(Disclaimer: These are actual testimonials with a few non-existent testimonials from completely real fictitious characters that escaped from my head).
If you have tried our products and like them please contact us with your thoughts and I will post them here if you allow me to!
Sarah D. sent us an email and it reads:
"I recently moved into our new apartment and I have a 3 year old papillon who wasn't taking the move so well,, he had very high anxiety, would not leave the bathroom, or play with anyone. I tried to get him to eat his treats, his food, and even some bones and he would not touch any of it. I decided to try some of these treats I received, and it was the only food that he would eat. It gave us some relief and also for our young pup that he was going to feel better soon. Thanks guys!"
Sarah, Thanks very much for your email. Our customers mean alot to us and your email was heart warming! We hope that your little friend is doing better now.
Ralph R. said: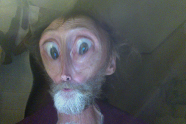 I sure didn't realize that the Vampire-Kisses were goin to be that HOT! My face imploded when all the steam collected in my brain muscle!
Johnson M. said: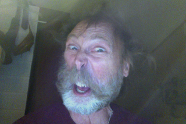 Well I really enjoyed the first couple of the new Lavender tasting Peppernuts. I didn't know I needed to hide them when I went to the bathroom. When I came back only crumbs remained! I have reordered my supply and we divorced within the week.
Sardenna Kann. Writes: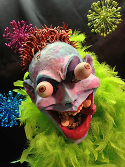 When my Left brain and I last visited your quaint little world we discovered your wonderful peppernut cookies. We were so excited after tasting them I just had to write and tell you personally, even though your world is not aware of our secret visitations (Except for that small Roswell incident). They are the only earthly cuisine that agreed with our digestion and did'nt cause us to break out with Vermilion Clap Crap as we normally do when analyzing your foods.
Sincerely, Your admiring Gleopopa, Sardenna Kann
Orion RA 4h 48m 23sd -2° 10'
Orion Nebula
John and Helen Manican. write: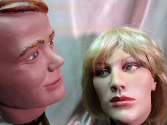 After our last window dressing party one of the employees left some of your peppernuts laying around. Needless to say that after just standing around uncovered for most of the day we decided to try them. WOW! Neither John nor I expected such savory little tid bits! Lucky for us, all of our other friends were stuck in different parts of the store and couldn't join us so we just polished them off on our own. After we finished we almost ripped our new fashions right off in excitement but needed help. Oh well, we plan to order all of your varities for our next party if one of us can figure out how to use our hands and a computer.
With best regards, John and Helen Manican
Sacks on 5th Ave
Coney the Dog writes: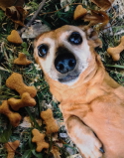 Hello friends, my name is Coney. I am the President and only member of the Aging Canine Foundation. Therefore, I feel confident that I have the complete authority to highly recommend these YUMMY Pepper-Mutt dog treats! I don't have very many teeth left, but these treats are SO GOOD they are worth chewing till my gums bleed!!!
Thank you for your attention,
Much Love, tail wags, slobber and warm tummy pats to you!